Hills wishes you a very Merry Christmas and a happy and prosperous New Year. Thank you for your custom and we look forward to helping you throughout the coming year.
We are closed for business from 14.30 Tuesday 24 December until 8.30 Thursday 2 January at our Swindon office and 10.30 on all Hills' quarry sites.
The 10.30 opening on Thursday 2 January is enabling health and safety briefings to take place at Hills Quarry Products' sites, as part of Hills' commitment to its excellent health and safety record.
Click the image below to view our Christmas animation.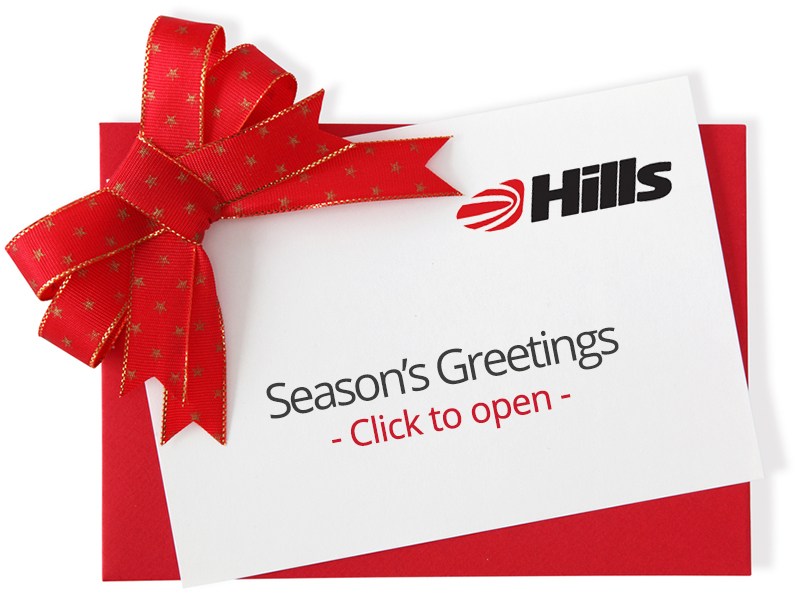 Back to eNewsletter