We operate a number of strategically placed inert landfill areas at some of our existing sites and we have re-opened, due to demand, our inert tipping operation at Chinham near Faringdon, Oxfordshire.
We accept clean sub-soil and stones, ranging from reduced foundation dig spoil to demolition rubble waste into our inert tipping sites. In addition to this we can offer a haulage service to help you remove the inert waste from your site and deliver to ours.
If you would like to know more, visit our inert tipping section for details on the types of waste we accept, submit an enquiry form, email us or call us on 01793 714999.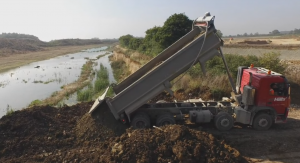 Back to eNewsletter