Hills has supplied large volumes of ready mixed concrete, over a year-long period, to the construction of a new residential development of 60 apartments being built in the heart of Newbury.
This consisted of numerous loads of ready-mixed mixed concrete ranging from 2mᶟ to 235mᶟ being delivered to the construction site from our concrete plant near Newbury town centre. Hills worked with the customer, U R Concept Ltd, to ensure they received the required amount of concrete on selected days, to meet their construction schedule.
Typical of working on a large scale project with limited access, Hills worked with the use of a large concrete pump with a super-long boom to deliver the concrete to extended areas above ground level.
Stuart Cordy, commercial business manager said "We have held progress meetings with U R Concept Ltd throughout to ensure that their programme was met and this ensured we utilised our internal and external resources effectively to meet the client's needs."
Mr Dhillon, Director of U R Concept Ltd added "We hadn't worked in Newbury before so placing a concrete order in this area was entering the unknown for us. However, Hills has offered us a great service from receiving the enquiry, providing technical advice and their service of deliveries. This all helped us to maintain the programme of works on-site. Everybody at Hills is easy to deal with, including the drivers and concrete plant employees."
Eden Retirement Living is developing the retirement apartments at Bartholomew Street, Newbury.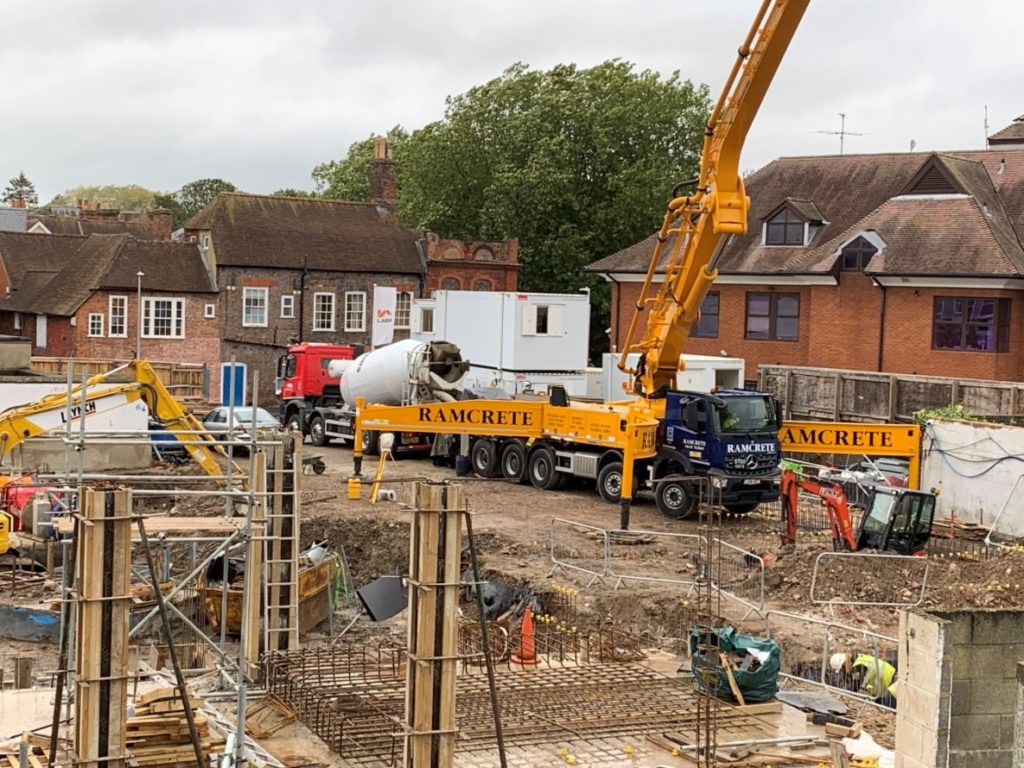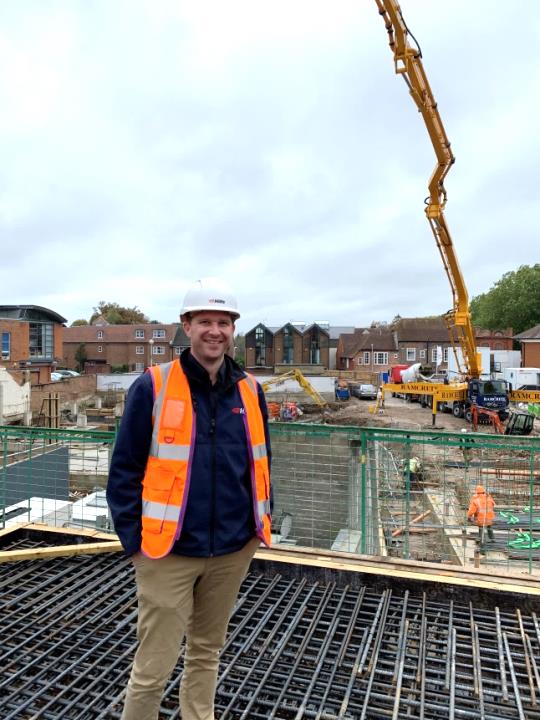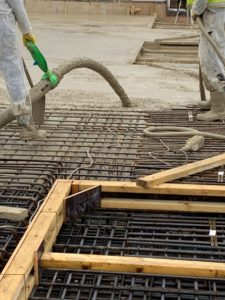 Back to eNewsletter