Larger volumes of aggregates will soon be available for purchase, delivery and collection from Hills' Shorncote Quarry due to expansion of the site.
Hills will be extracting approximately one million tonnes of sand and gravel from land adjacent to the existing quarry over the next two years.
Once the extraction is complete, two landscaped lakes and a pasture field will be created as part of the agreed restoration plan.
Peter Andrew – Group director of Hills Quarry Products says: "We are really pleased we will be able to provide more sand and gravel to our customers using our existing facilities at Shorncote Quarry, and afterwards we will have a part in the restoration project which sits within Hills' legacy to successfully restore areas, after mineral extraction, to increase biodiversity both on land and water."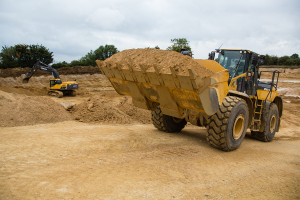 Back to eNewsletter