Hills Quarry Products supports archaeological studies
Quarrying is one of the few ways that archaeologists can quickly examine large areas of land to uncover evidence of the history, and Hills Quarry Products invests significant resources to provide access for these investigations on its quarry sites.
Because of this, many incredible discoveries have been made as a result of mineral extraction, from remains of Roman villas to Steppe Mammoths and more.
To find out more information on the Steppe Mammoth discovery, visit here.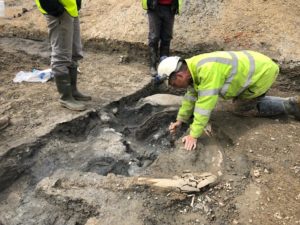 Back to eNewsletter