Hills Quarry Products is opening a concrete plant in Swindon in 2022
The plant will supply a range of ready-mix concretes, for delivery and collection, to domestic and industrial customers. You can find out more about the types of concrete Hills Quarry Products produces here and we welcome custom mix requirements too.
As well as the mixing and delivering, we can help with providing contacts for concrete pumps for a smooth delivery from our vehicles to the area you require the concrete. Contact our sales team on 01793 714999 or email info@hills-group.co.uk with your concrete or aggregate requirements and we will endeavour to help you.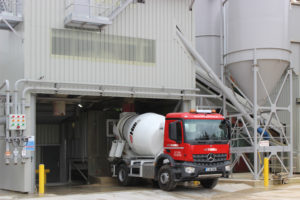 Back to eNewsletter