A mammoth discovery at a Hills Quarry
Statement on Cerney Mammoths
There has been recent press speculation relating to the company's decision to end its working relationship with DigVentures at our Cerney Wick quarry near Swindon.
This has led to several unsubstantiated and incorrect claims regarding the next phase of archaeological activity at the site relating to the mammoth finds in 2017 that are unhelpful to the future of the project.
As a family-owned business we are extremely proud of our long association of supporting archaeological investigations and academic research linked to discoveries at our sites. This is something to which Hills Quarry Products remain committed and we will continue working with the country's leading professional and academic research organisations to help better understand and secure items of archaeological and palaeontological interest including the Cerney Mammoths for the nation.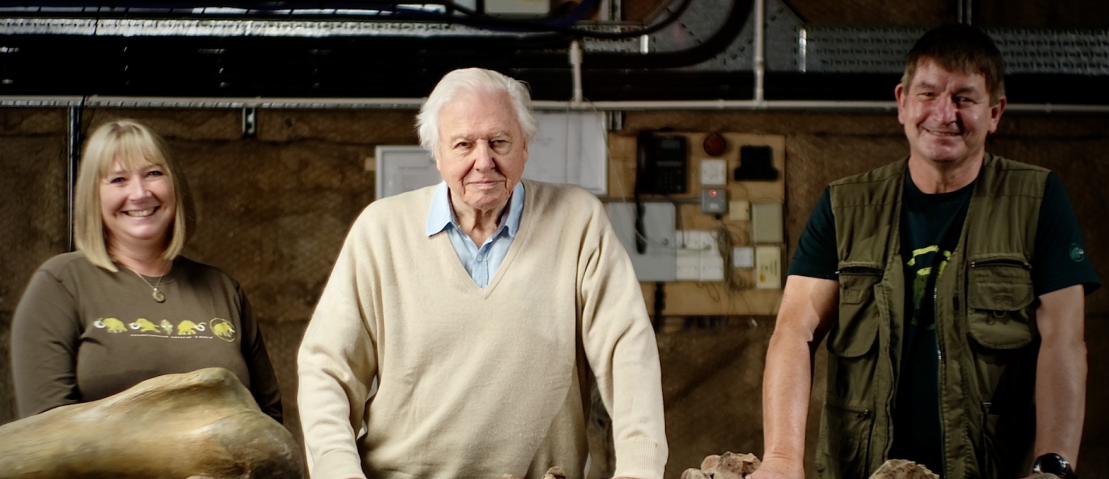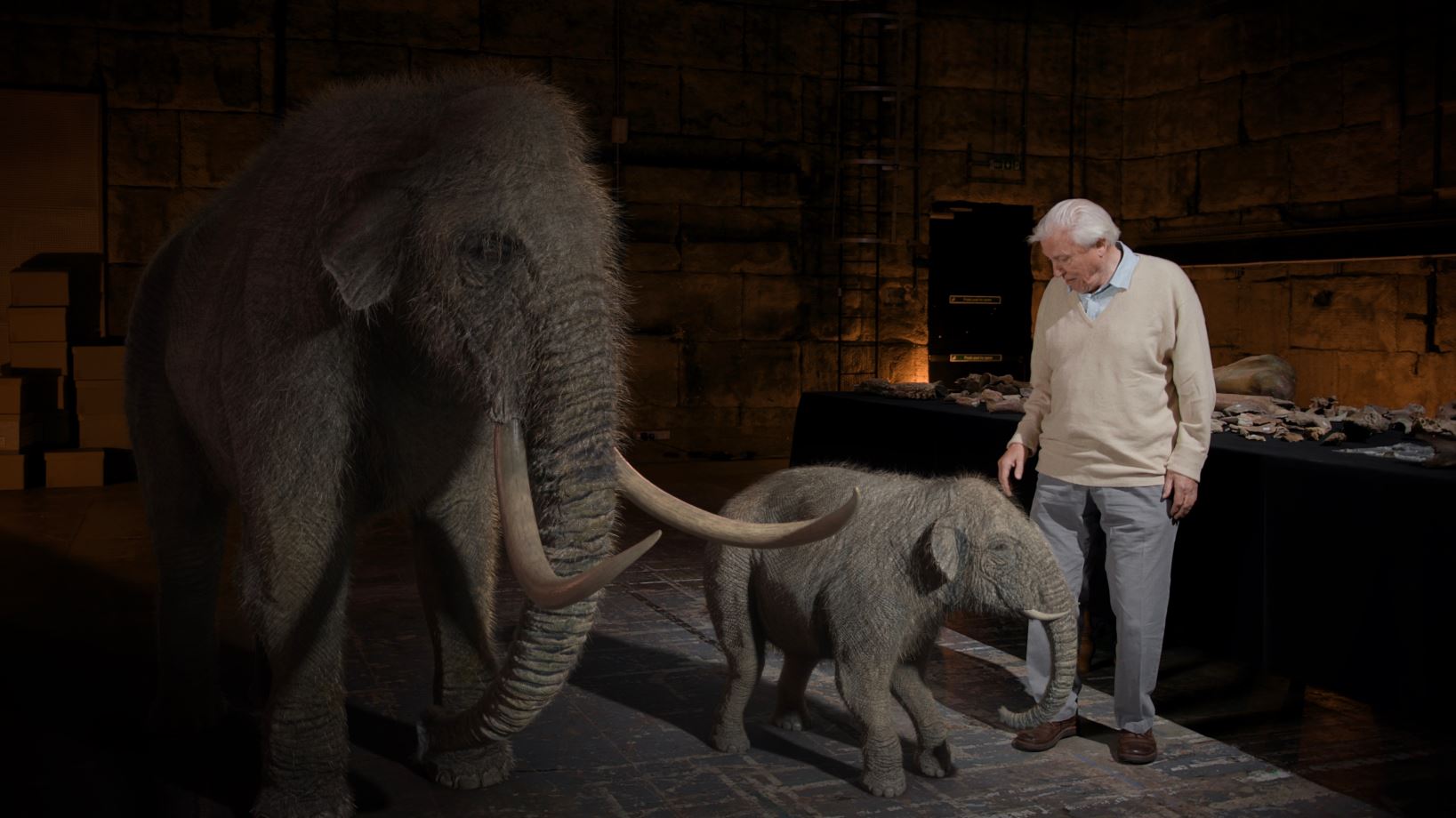 A 200,000 year old mammoth graveyard was found at a Hills Quarry. Sally and Neville Hollingworth made the initial discovery in 2017, which then led to further excavation of the site by the DigVentures research team including archaeologists, geologists and palaeontologists. It also drew the attention of Sir David Attenborough who presented the BBC documentary 'Attenborough and the Mammoth Graveyard' covering this significant and unique find.
News release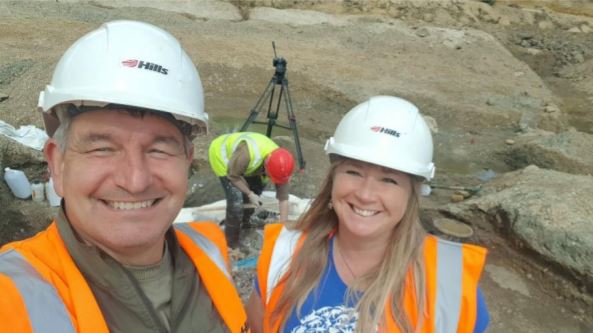 With permission from Hills to explore the area, amateur fossil hunters Sally and Neville Hollingworth revealed what is being described by Historic England as 'one of Britain's most significant Ice Age discoveries in recent years'. Read more about the story here.
The exhibition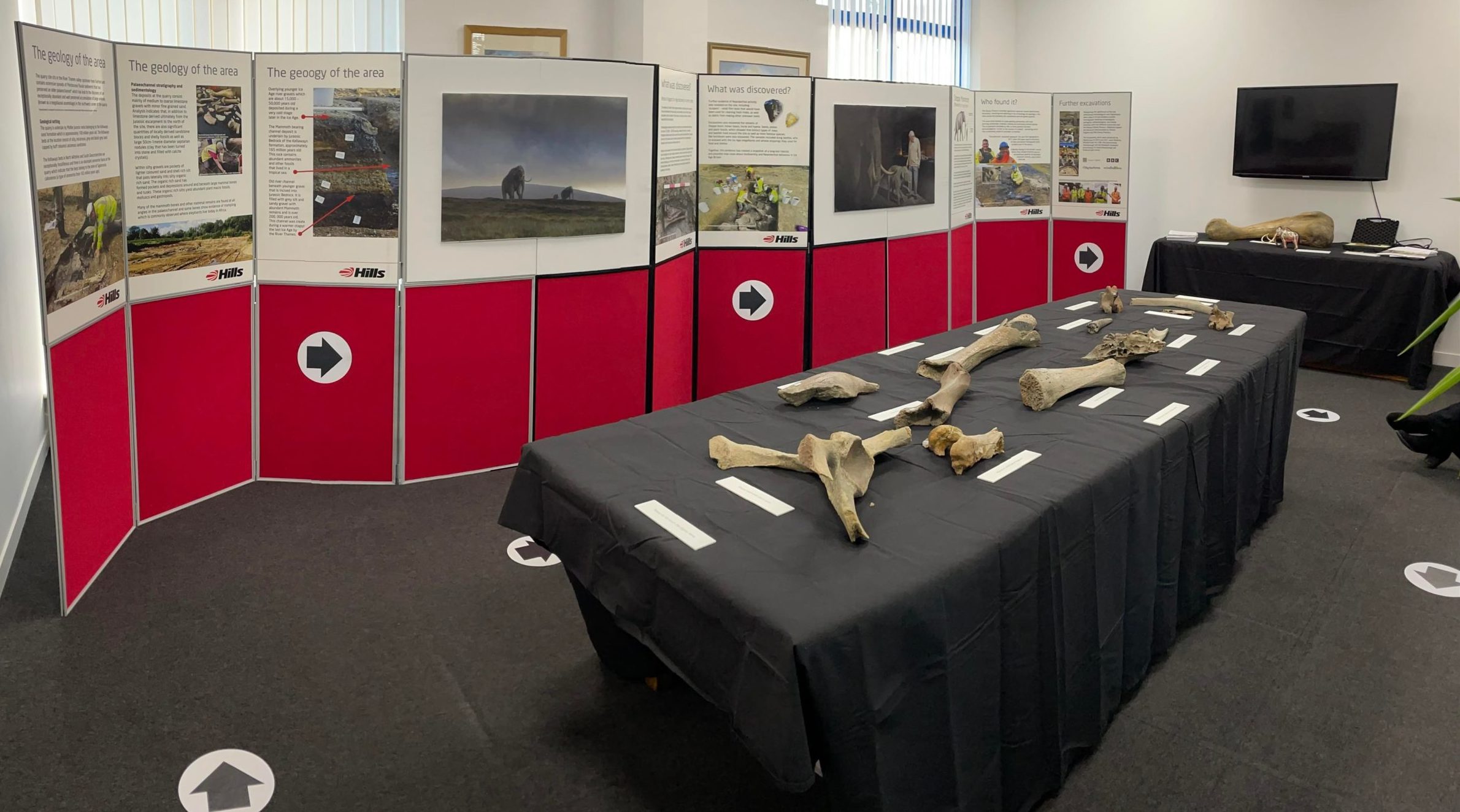 Hills held an exhibition at its Swindon office to showcase the finds. It was a great success with many employees, friends of Hills, and the press visiting to talk to Sally and Neville to learn about the discovery. You can see the exhibition displays here.
The exhibition with Sally, Neville and Peter Andrew
Watch Sally, Neville and Peter Andrew, Group Director, Quarry Products, discuss the amazing discovery.