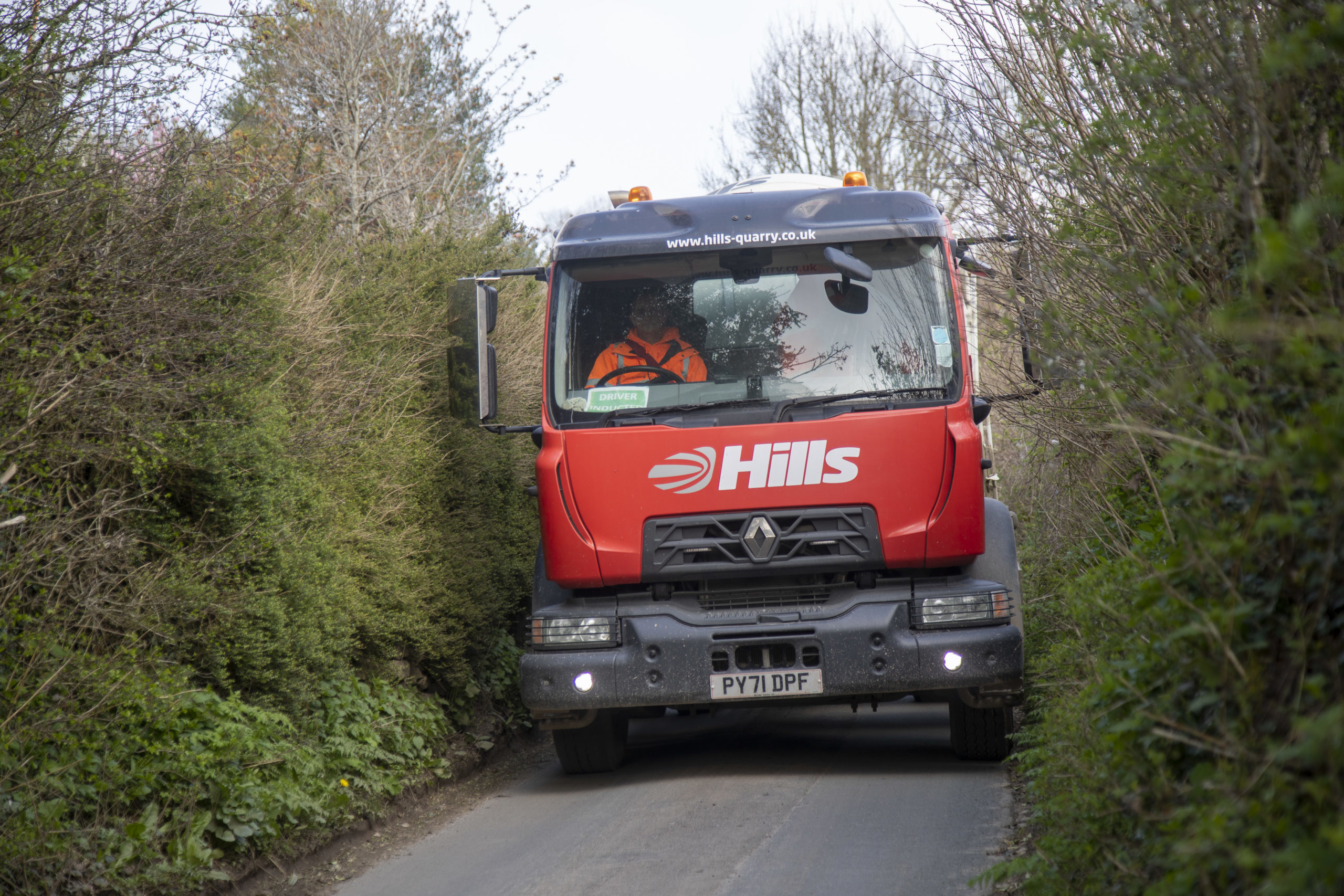 Mini-mix – to order call 01793 693323
By operating mini-mix trucks, with a capacity of approximately four cubic metres, Hills Quarry Products is able to provide a dedicated service to customers who only require small volumes or where the delivery site may have access or weight restrictions. Due to expansion, mini-mix is now available from all Hills' concrete plants.
The drivers operating the Hills mini-mix vehicles are well used to the constraints of small or awkward sites and understand the needs of the smaller user where concrete may often have to be moved by wheelbarrow.
We ask our customers to provide plenty of notice of a need for mini-mix deliveries as the service is a popular one and delivery slots are quickly taken. We recommend giving at least 24 hours' notice to avoid having to compromise on the time or day of delivery.
Conditions of business
Application for credit
View my enquiry

Calculate how much ready-mixed concrete you need with our concrete calculator