Decorative aggregates from Hills – the perfect finish
Hills' decorative aggregates are an ideal complement to planting and landscaping and can transform outdoor spaces of all sizes.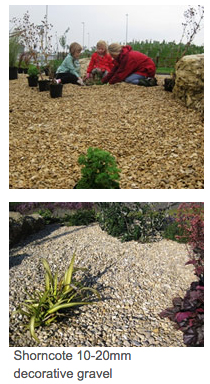 Our decorative stone and specialised aggregates include:
0-6mm redstone
14mm basalt
40mm gravel
14 mm single size quartzite
White quartzite
Canterbury Spar
20mm black & white spar
+ many more products!
Click here to view our range brochure.
Back to eNewsletter