Hills Quarry Products has had a successful year providing solutions for its customers across all sites. Our sales, accounts and transport team based at our office in Swindon are here to help you from enquiry through to delivery.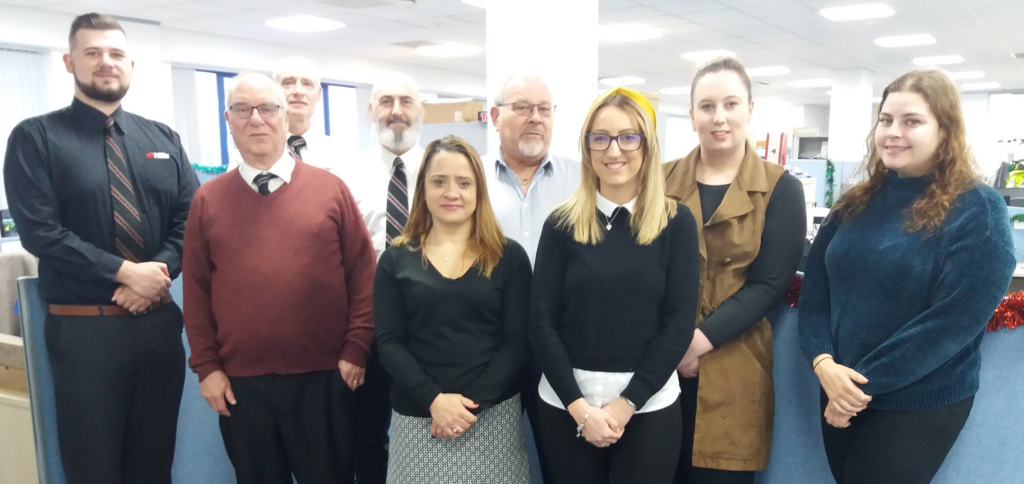 Members of the team based at our Swindon office, pictured left to right, are:
Karl Hooper customer sales supervisor, Marc Eltham customer sales advisor, Steve Mead specialist sales consultant, Peter Spiller customer sales advisor, Laura Scrivens sales office supervisor, Neil Watts transport coordinator, Kelsey Bird sales and accounts coordinator, Lauren Berry sales and accounts administrator and Hannah Stevens customer sales advisor.
(Koren Antoni sales and accounts administrator and Naomi Gough transport supervisor are not pictured).
Hills Quarry Products is here to provide you with solutions to your requirements and the team is on hand to assist whether you have a project in the pipeline or need a quick solution to an unexpected problem. We supply popular aggregates on a daily basis but can also source the more unusual products you may require for large industrial works through to smaller scale DIY requirements.
Please do contact us on 01793 714999 or by email at info@hills-group.co.uk and we will endeavour to help in whichever way we can.
Back to eNewsletter